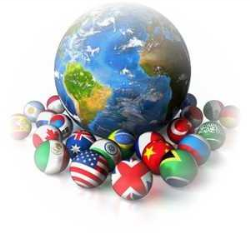 10 Feb

Grodno Yanka Kupala State University Preparatory Program

Yanka Kupala State University of Grodna is a higher educational institution, located in Grodno. It is the largest regional higher education institution in the Republic of Belarus, university complex integrating all levels of education. It's a big-scale scientific center of the region, a classical type university acknowledged by the international community. The present success of the University is deeply rooted into its past. In 1940 the building on 22 Ozheshko str. welcomed the first students of the Teachers' Institute. In 1944 the Institute was reorganized into Grodno State Pedagogical Institute. In 1957 the Institute was honored with the name of Yanka Kupala, a famous Belarussian poet. At present there are: 17 098 students, 284 master students, 162 post-graduate students, 40 professors, 261 associate professors and 316 candidates of sciences. The university comprises 17 faculties and 79 departments. The University provides study programs along a long list of specialties at two stages of higher education:  Bachelor's degree programs, Master's degree programs and PhD Programs. It is possible to get the education not only for Belarussian students but also for foreigners who come annually from 24 countries. The education is carried out both in Russian and English. The university offers the foreign students high quality education in English at a reasonable price.
Our Service That Is Included Into Program
Before Coming to Belarus
Receiving students invitation from the university
Arrangement of an obligatory travel insurance
Sending of the necessary documents for visa
Notarized confirmation of the Russian translated documents in Belarus
After Arrival to Belarus
Meeting in the Minsk Airport and transfer to the Grodno dormitory
Registration in the student's dormitory
Permanent registration in Belarus for a student
Arrangement in the student's dormitory
Making health insurance in a proper hospital
Registration in the university
Education in Russian courses

(35 academic hours per week)

Making of Belarus telephone number
Grodno sightseeing tour
Consultation during student's stay in Belarus
Receiving Diploma of the Grodno State Yanka Kupala University after finishing the course
During the Departure from Belarus
Visa procedures during the departure
Final procedures in dormitory and university
Note: In case of departure from the country during the semester break in the Russian preparatory program, the entry and exit fees and the required health screening on return to the country are not included in the program services of the student.